MoonJune Records now extend the offer for the VIP MEMBERSHIP for $100
moonjunerecords.bandcamp.com/vip-membership

WHAT YOU CAN EXPECT FOR $100?
Everything that is on the MoonJune's BandCamp in digital format, over 230 digital albums!
And 30+ more coming in the next 12 months period.
All these albums: moonjunerecords.bandcamp.com/music
PLUS You will get 30% on every physical product listed: CDs, LPs, Books, T-shirts and more.

And all upcoming release; both MoonJune releases and associated releases. Expect over 20-25 digital albums each 12 months period.

You can cancel Your subscription at any tie, no obligation, but you must cancel by yourelf, as any otehr subscription

Fort 20 years, MoonJune Records has been privileged to present ambitious, visionary music recorded – from a profusion of divergent artists scattered across the globe. MoonJune Records, a truly independent one-man-operation from New York City, is a boutique record label of progressive music which explores and expands boundaries of jazz, rock, avant, ethno, the unknown and anything in between and beyond.

As most of you are all too aware, already, the recorded music industry is in the midst of a dramatic transformation. Old business models are no longer workable; sales volumes and profit margins have continued to fall, while overhead continues to rise, unabated. But MoonJune Records, is not stopping. Despite all difficulties, the show must go on.

With that in mind, MoonJune Records now offers thew VIP Membership for $100 (or $150 for the Tier 2):
moonjunerecords.bandcamp.com/vip-membership

(Please note that all MoonJune Records releases will be available in CD format and some might be available in the vinyl format as well, But various samplers, compilations and live concerts, will be ONLY available in DIGITAL format. There is a distinction between MoonJune releases with catalog numbers from MJ001 until the current MJR118, and onward, which is ALWAYS released on the compact disk.)

This might be the best money You've ever spent on music in recent years, and You are massively helping the indy label.

Once You subscribe, all albums will automatically appear in Your collection on Your personal BandCamp account. You can download any album as many times You like to any devices You want, once You log into Your personal BC account. Any format: WAV, FLAC, ALAC-M4A, MP3-320. All upcoming MJ albums are in 24bit (CD quality is 16bit).
You're a subscriber
Thank you!
* Downloads are DRM-free and available in MP3, FLAC and
more
.
MoonJune Records
MOONJUNE RECORDS came into being in 2001. The focus of MoonJune is to discover and release music by artists from a variety of international settings -- The ongoing goal of MoonJune is to support music that transcends stylistic pigeon-holing, but operates within an evolutionary progressive musical continuum that explores boundaries of jazz, rock, avant, ethno, the unknown and anything in between.
Latest Release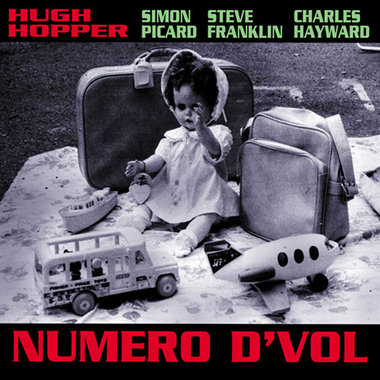 Numero D'Vol